Merry Christmas and Healthy New Year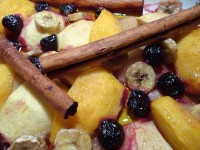 In the winter, warm food is more appetising. It is harder to bring oneself to eat fruit, which tends to be cold, and less appetising at this time of year. Although the ideal situation is to eat fruit in its natural form (baked fruit loses some nutrients), it is possible to bake different fruits in the oven to continue benefitting from fruits while staying warm on a cold winter day.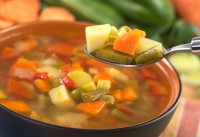 When its cold outside we prefer to eat warm or hot food, such as soup, potaje, stew, legumes and chestnuts in Spain; or fondue, raclette and croûte in the Swiss alpine villages. But, are these the best dishes to consume in winter?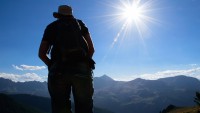 Millions of people travel every summer to the south of Europe, looking for sunlight and Mediterranean beaches. Others prefer to spend their vacation doing sports in a little mountain village. We are attracted to beaches by the sunlight, warm temperatures softened by the sea breeze and the idyllic landscapes; and to the mountains by the various sport possibilities, the clean water and air, nature, cool nights as well as the dreamlike landscapes. In both cases, people look to find activities that will bring them wellness and health.


Olivier Honsperger developed Reiki Consciousness®, a new holistic healing method that groups together the best techniques from different healing approaches: Reiki, Bioenergetic points, Cellular Bioenergetic Osteopathy, etheric surgery, Neuro-quantum coaching, psycho-energetic techniques, release protocols, meditation and reconnecting to oneself.